OUR BEERS
We create innovative, flavorful, and inviting beers. The majority of our grains and hops are North American grown, with a preference for those produced in the Pacific Northwest. Regardless of European, English, or American beer style, we select and blend these high-quality, local ingredients to achieve our flavor profiles. And while we love the Old World malts and hops, we're committed to using local ingredients in an effort to make our business as sustainable as possible. Our English-style Pale Ale or Italian Pilsner may not be completely traditional, but they are definitely tasty!
​

We are beyond excited that our brewery & taproom are now open
with both indoor and outdoor seating options available!
To-go orders are NOW AVAILABLE in the online store!
NEW!
Jumpstart IPA
ABV 6.7% IBUs 48 0.79 BU:GU
Available On Tap, 16oz Cans, & Kegs


There are no dead vehicle batteries here - Jumpstart is a racing term for leaving the starting line a bit too early (D'oh!). Unfortunately, we don't have a cool motorcycle racing story to go along with the name, we just thought it sounded cool - sorry to disappoint :(. The beer itself definitely won't disappoint though! It has a rich malt backbone consisting of 2-row, Pilsner, and Munich malts, as well as a small amount of Malted Rye for some spice. Late additions of Mosaic and Vic Secret hops bring loads of tangerine, pineapple, and berry notes with a bit of pine. A small dose of Citra rounds out the profile with familiar citrus flavors. The aroma on this IPA is fan-freaking-tastic and it delivers a great balance of malt and hops!
NEW!
Knickerbrook English-style Ale
ABV 5.2% IBUs 32 0.72 BU:GU
Available On Tap, 16oz Cans, & Kegs


What the hell is a Knickerbrook you ask? It's the name of a corner at the Oulton Park Race Circuit which is part of the British Superbike racing series, and we love moto racing! What's an English-style ale then? It's our take on an English Bitter, built using ingredients from North America. Balance and drinkability are key. It has a soft malty body with a hint of caramel, balanced by earthy and floral notes from the Willamette and Loral hops, and supported by fruity esters provided by the English yeast strain. The finish is just bitter and dry enough to require another drink. It's a delicious beer for a sunny summer day!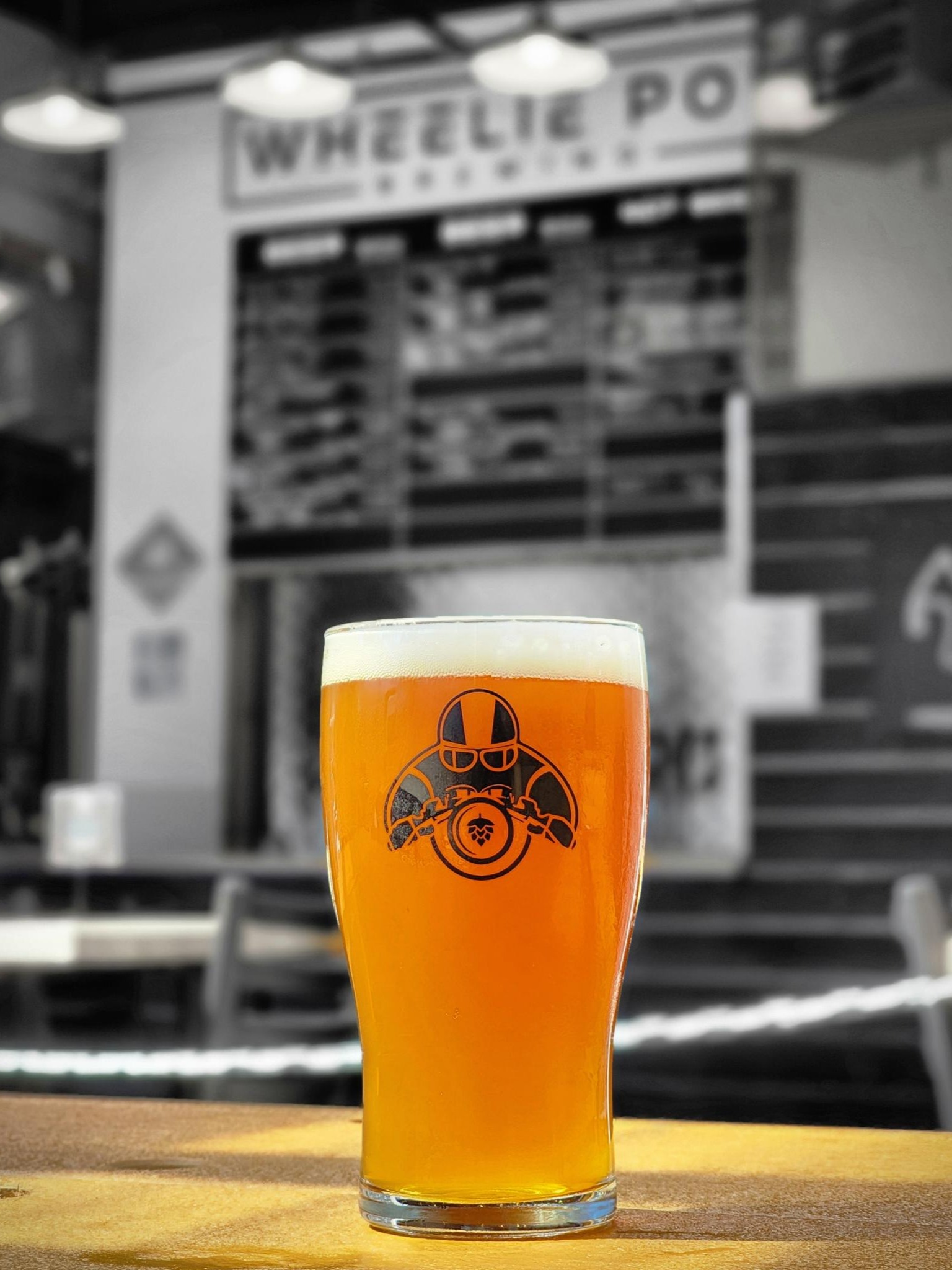 Galactic Border Patrol Cold IPA
ABV 6.8% IBUs 45 0.72 BU:GU
Available On Tap and 16oz Cans


Listen up hosers! We have a new Cold IPA, eh. It's called Galactic Border Patrol and it's named after the greatest Canadian beer-themed movie of all time - Strange Brew! What, you say you're too young to remember that movie and you don't know Canadian movies anyway? Take off you hoser! Anyway, this Cold IPA features three of our favorite hops - Mosaic, Strata, and Ekuanot. It's kinda dank, eh. Some berry and citrus flavors too with a little pepper, eh. You hosers may not know what a Cold IPA is, but it's basically just a crisp and clean IPA with a light malt body that has been fermented with lager yeast, eh. A beer worth of the Great White North!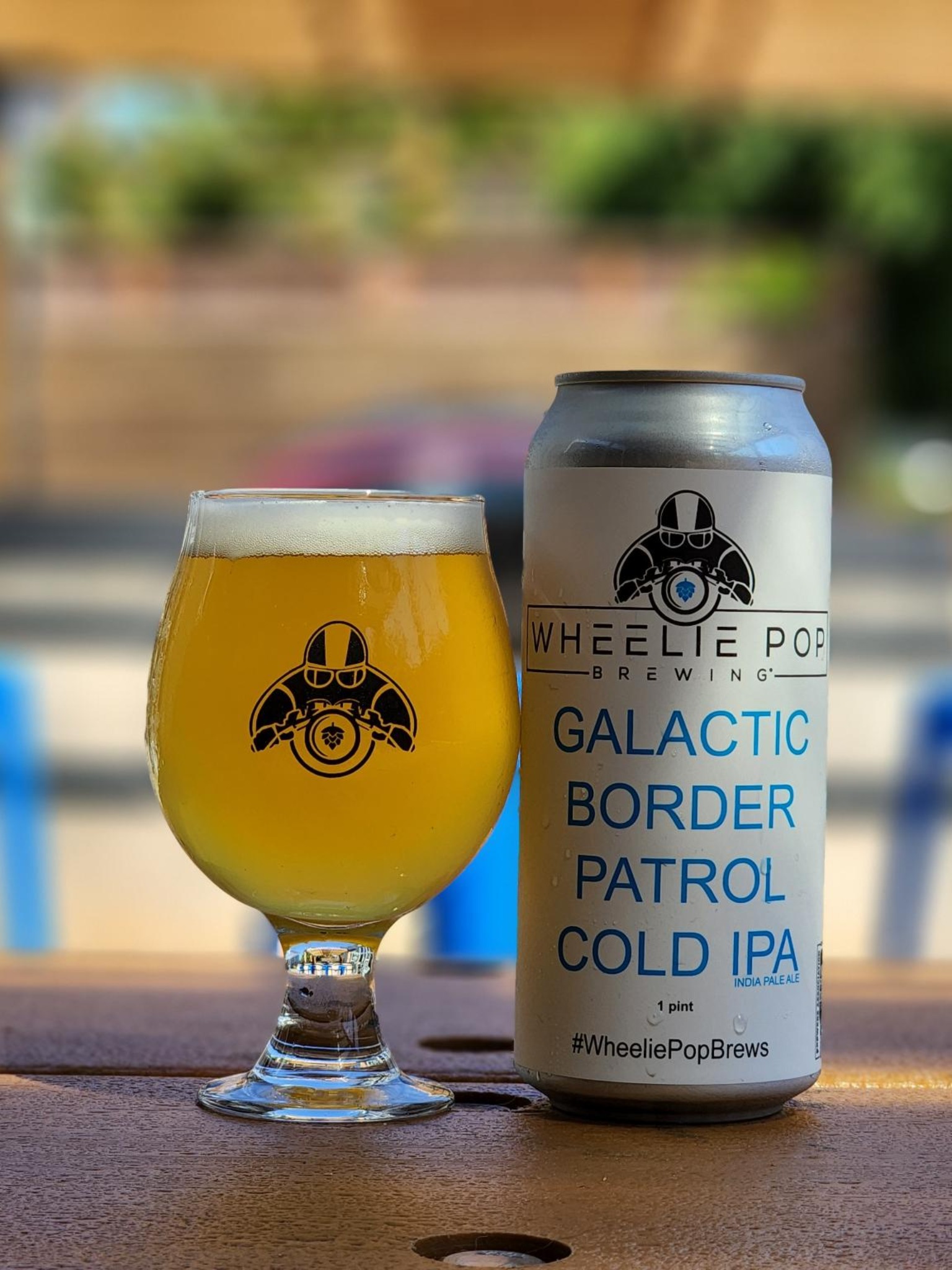 Cashmere Express Hoppy Lager
ABV 5.6% IBUs 35 0.72 BU:GU
Available On Tap and 16oz Cans


Do you like hops? Crisp, clean beer with loads of flavor? Well then this is the beer for you, and it's not an IPA! Cashmere Express is the third version of one of our favorite beer styles, the hoppy lager. This version is built on a simple malt body consisting of pilsner and pale malts. Loral and Cashmere hops were added very late in the boil, again in the whirlpool, and then as a relatively small dry hop addition. The result is a light to medium bodied beer that is crisp and bright, moderately bitter, and exhibits melon, citrus, floral and earthy notes from the Loral and Cashmere hops. Refreshing and crushable!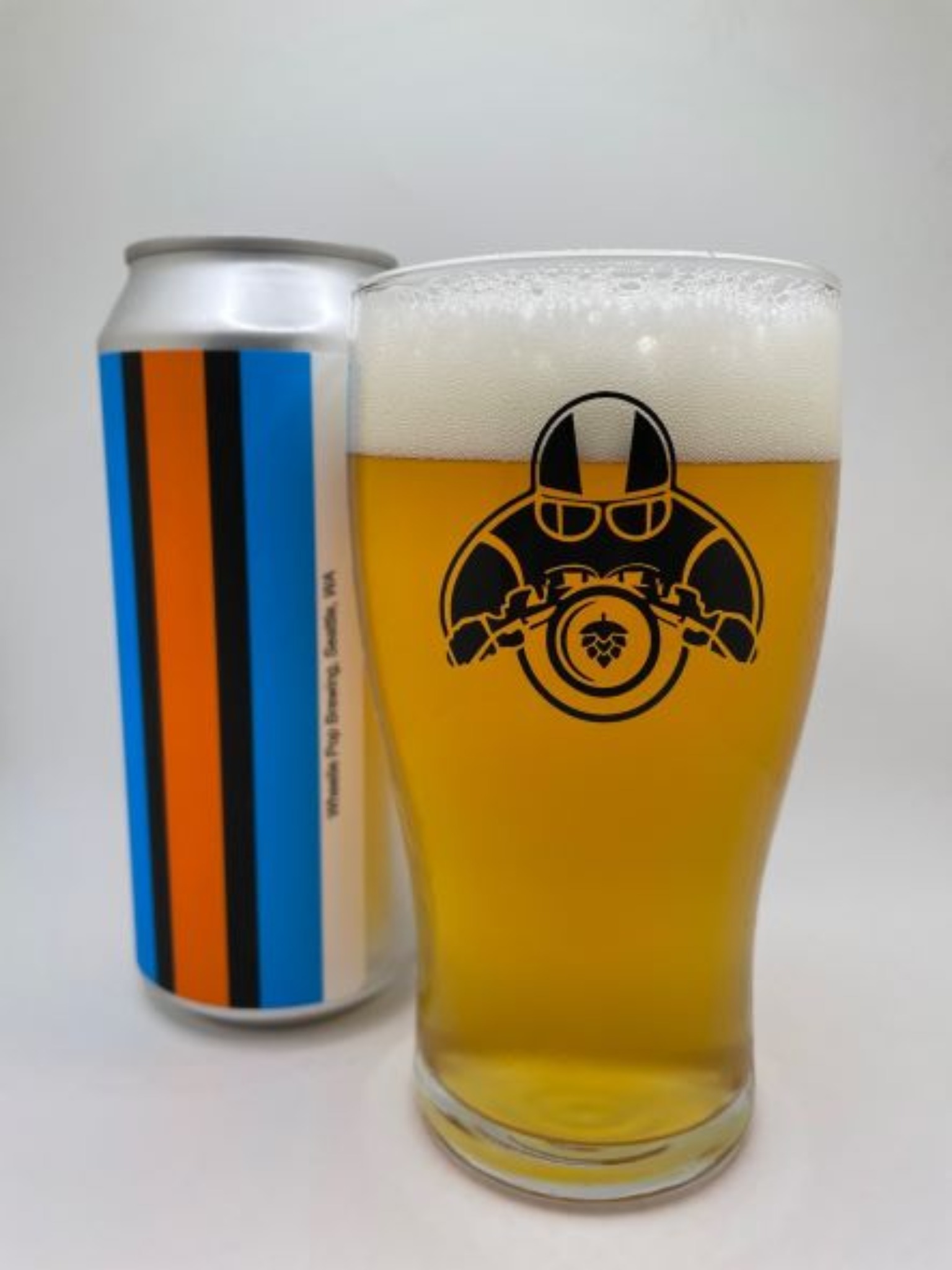 Parabolica IPA
ABV 6.3% IBUs 43 0.73 BU:GU
Available On Tap and 16oz Cans


Parabolica you say? Yep, you've heard of this one before! Parabolica is our west coast style IPA, and this is batch #2. It is still clear and light to medium bodied, with a crisp and clean malt bill consisting of Pilsner and Pale malts, and a moderate bitterness. This version is a bit crisper than last, and the Simcoe hops have been switched out for Nelson Sauvin hops. Those along with Mosaic, and Idaho 7 hops give this version notes of berry, citrus, tropical fruit, pepper, and pine. It's a great combo!

Rabbit Ear IPA
ABV 6.6% IBUs 45 0.72 BU:GU
Available On Tap and 16oz Cans


No rabbits (or their ears) were harmed in the making of this IPA. That would be gross. Rabbit Ear is the name of a corner at a race track in California. However, a large amount of Strata hops were definitely harmed! First we threw a bucket of them into 180* wort (whirlpool). A few days later we drowned a bunch more of them in 68* beer (dry hop). That was particularly enjoyable, so we did it AGAIN (double dry hop)!! The Strata hops seemed a little lonely through all of this torture, so we threw some Citra hops in to keep them company. The end result is a light to medium bodied IPA with loads of grapefruit aroma and flavor. It's delicious, and we're told the hops didn't feel a thing.
13 Corners Hefeweizen
ABV 5.1% IBUs not many 0.72 BU:GU
Available On Tap, 160z Cans, & Kegs


Our last new beer description (Multiplayer IPA – we still have some!) was waaaay too long. Even we almost fell asleep reading it. We apologize. To make up for it this week's new beer will be described with a Haiku:
Soft fluffy mouthfeel
Smooth banana with light clove
Bring on sunny days
Get it??? It's a German-style Weissbier (aka hefeweizen)! We named it 13 Corners and it's delicious. Why 13 Corners? Let us know if you figure it out!
Helicopter Tail Pale Ale
ABV 5.7% IBUs 39 0.75 BU:GU
Available On Tap and 16oz Cans

We've all had them - or at least met them. The dogs with so much energy and happiness that they just can't contain themselves. Their tails wagging so hard and erratically that it causes their hips to bounce from side to side, making walking in a straight line an impossibility – that's the Helicopter Tail! This Pale Ale is well balanced with a light but slightly sweet maltiness supporting the citrus, tropical, earthy, and floral notes provided by whirlpool and dry hop additions of Centennial, El Dorado, and Comet hops. It's a delicious and easy drinking beer (not just a low alcohol IPA) that is dedicated to our own departed but still loved Helicopter Tail named Gabby, and to all the other crazy dogs out there and their patient owners!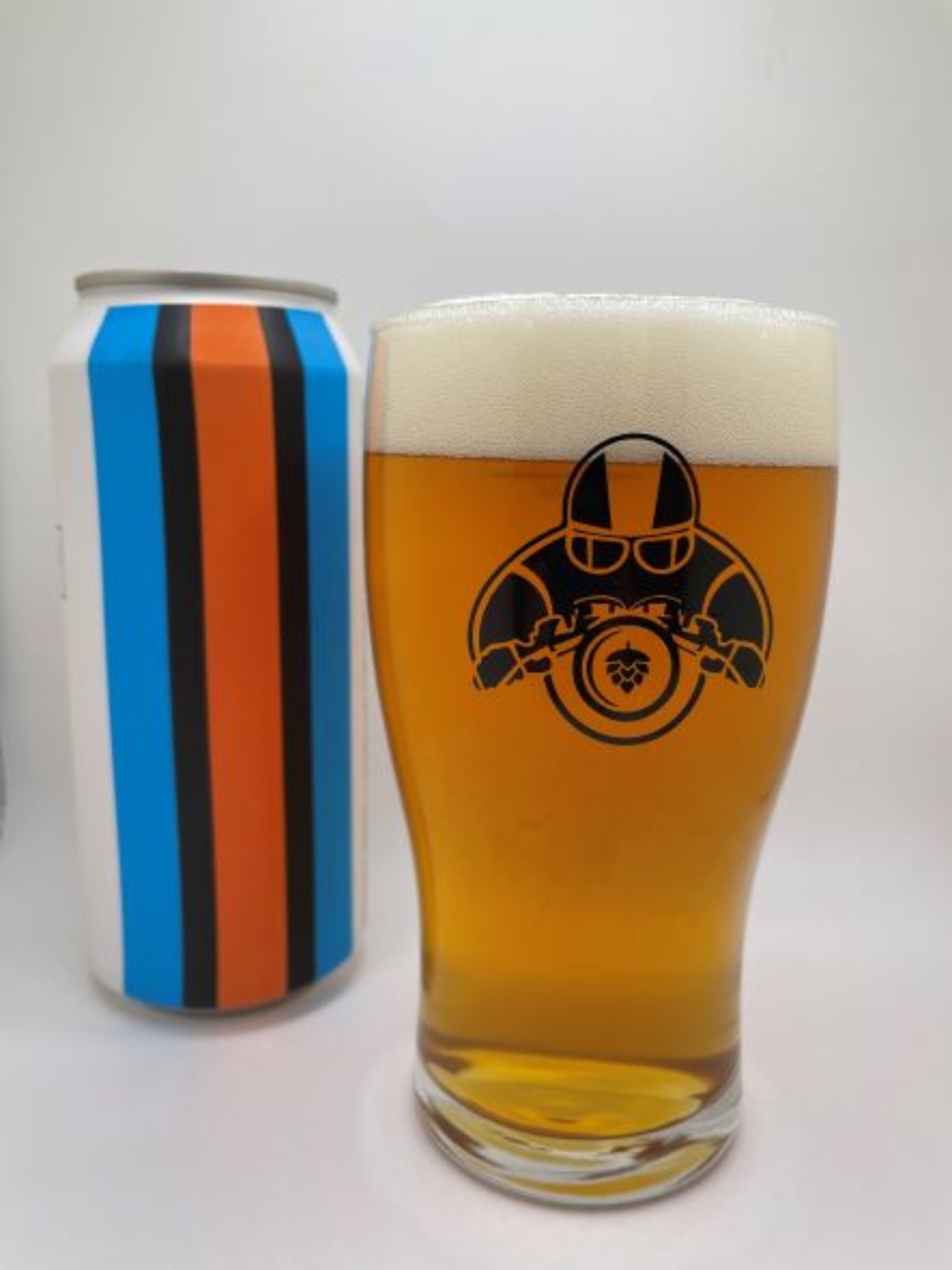 Highside DIPA
ABV 8.6% IBUs 66 0.89 BU:GU
Available On Tap and 16oz Cans

What's a Highside (besides our great new DIPA)? Just Google "Marc Marquez highside" for all you need to know. Moto races are always going so well – until they aren't! We named our new double IPA Highside because DIPAs can have the same effect on a night! Especially one as smooth as ours, which drinks like a much lighter IPA due to its mildly sweet maltiness balancing the substantial but smooth bitterness. Centennial, Centennial Cryo, Mosaic, and Ekuanot Cyo hops bring loads of berry, citrus, and pine with a touch of spiciness. A truly delicious and drinkable DIPA – just don't let it Highside you!
Ascari Amber
ABV 5.8%
IBUs 38
0.70 BU:GU
Available On Tap, 16oz Cans, & Kegs

A beautiful dark amber color, named after a corner at the iconic Monza race circuit in Italy, this beer is rich with bread, toast, and caramel flavors that are supported by spicy, citrus, and floral notes from Loral and Willamette hops.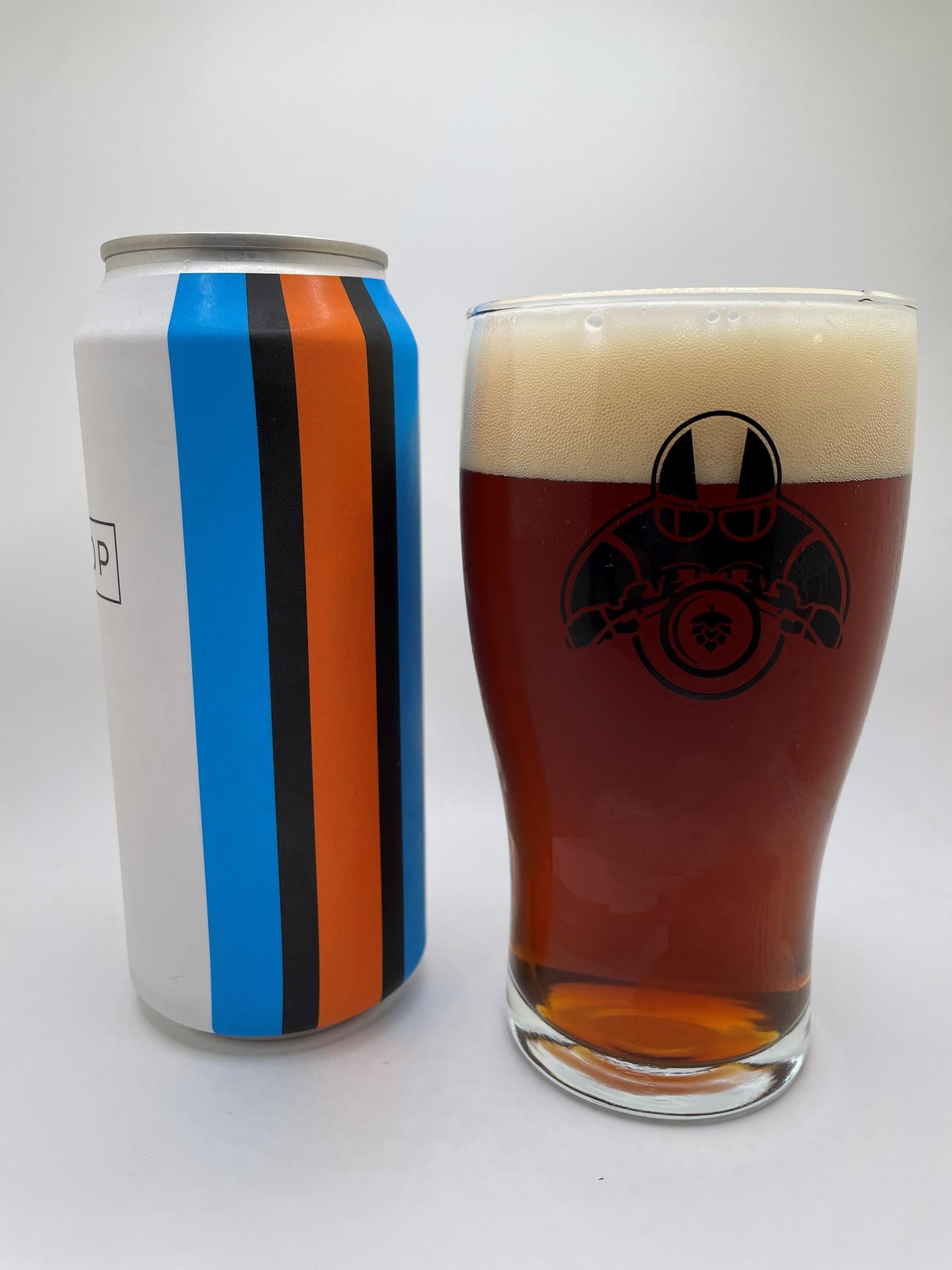 Powerslide Oatmeal Stout
ABV 5.5%
IBUs 26
0.50 BU:GU
Only available On Tap
The 1st beer we brewed on our 10 BBL system. It's rich and chocolaty, with a well-balanced roast and smooth mouthfeel. Try it on the side-pull for a nitro-type pour.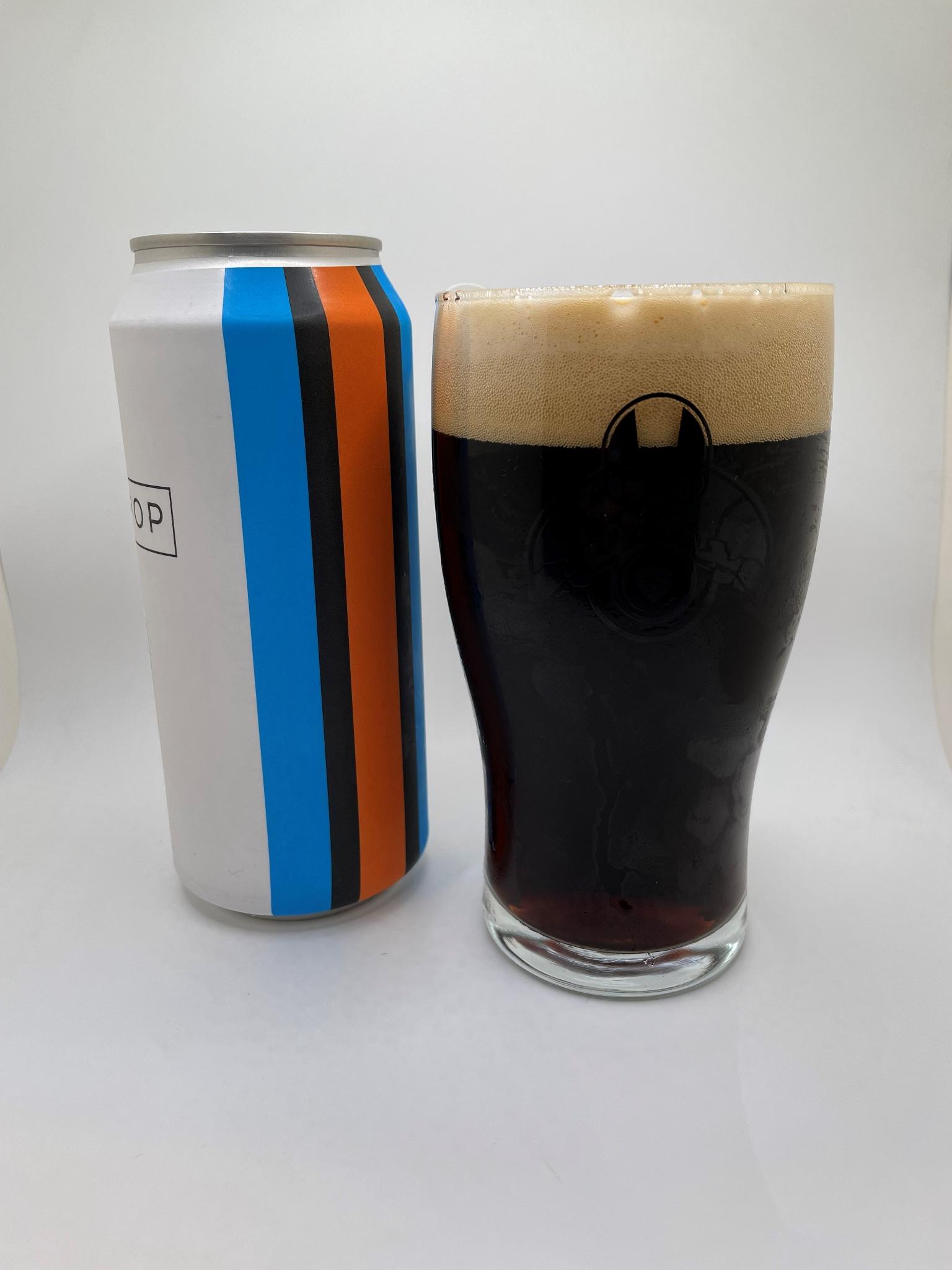 Toplivo Russian Imperial Stout
ABV 9.1%
IBUs 60
0.67 BU:GU
Only available in 16oz Cans

Brought to you by the brewery whose grand opening was during a major Seattle snowstorm, we're now introducing our Russian Imperial Stout a week into Russia's invasion of Ukraine. Ugh – we seem to be masters of timing, but this beer has been in the works for a long time! Oh well, a Russian Imperial Stout is a beer style, not a political stance and this sure is a tasty version! It starts off a little sweet with notes of dark chocolate supported by hints of dark fruit, coffee, and a slight roast flavor. It then finishes relatively dry with enough subtle bitterness to command another sip. This may be one of the most drinkable Imperial Stouts you've had and is sneaky at 9.1% ABV. Feel free to order a "Putin sucks" if you'd like…we'll know what you mean!



Hard Seltzer (

ABV 6.2%)
Available On Tap

For those looking for something different - but still made by the Wheelie Pop team - we have Hard Seltzers. These start with a neutral seltzer base that's made onsite & then we add flavored syrup. Flavors include (but are not limited to) blood orange, ruby red grapefruit, watermelon, and green apple. These are a super refreshing and easy drinking!



Prosecco
Available in 187ml bottles

Another great option for non-beer drinkers (we all know and love one!), is a glass of Prosecco. Normally it's LaMarca, but you never know when the supply chains might throw us a curve ball. Oh yeah, and we have a Moscato (sweet white wine) available as well.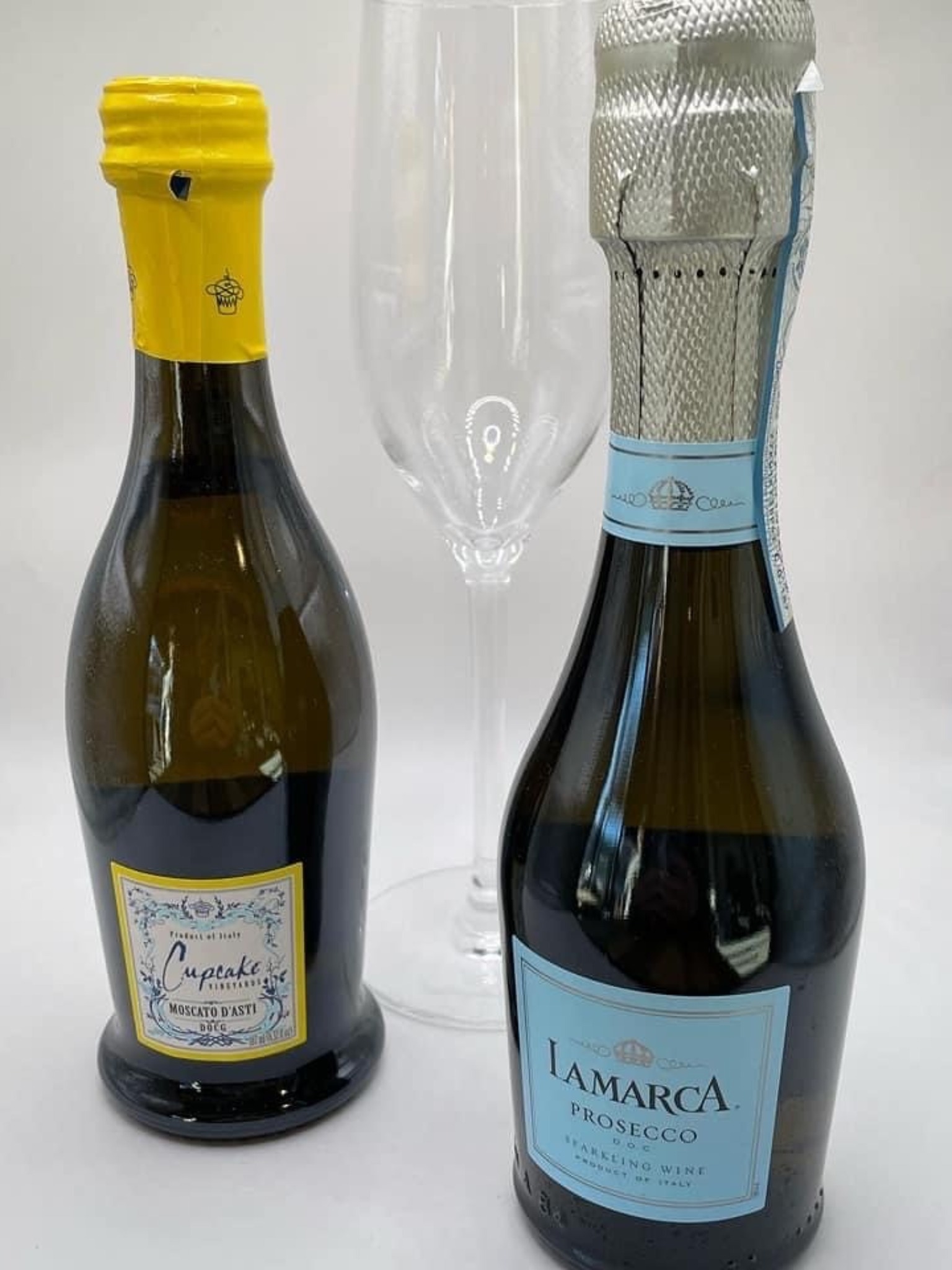 Rotating Cider
Available in 16oz Cans or On Tap

One more option is our rotating guest cider. It might be on tap, it might be poured fresh from a cold can, but it will always be local and not just a run-of-the-mill dry variety.



Non-alcoholic options



Looking for something with an ABV of 0%? We've got that covered too! We have Coke, Diet Coke, and Sprite available in cans as well as Italian sodas (same syrups as are available with the Hard Seltzers). We have a drink for the whole crew!



Kegs
Looking to get a keg of Wheelie Pop Brewing's current releases?
We generally offer 1/6 BBL (42 pints) and 1/2 BBL (124 pints) of any beer currently on tap.
Standard prices are $95 for 1/6 BBL and $185 for 1/2 BBL + a $100 refundable keg deposit
(kegs must be returned within 14 days unless alternative arrangements are made).
Additional charges may apply for specialty beers.
Email sales@wheeliepopbrewing.com for more information or order directly through the STORE link above
WHEELIE POP PROTOTYPE SERIES
Prototype Series beers are our small batch, limited quantity, and often experimental beers that we release periodically, either on-draft or in bottles. They may be barrel-aged, bottle conditioned with "Brett", a new beer style for us, or general experiments in flavor profiles or fermentation regimes. They'll always be interesting, full of flavor, and exclusive.
WHAT IS BU:GU? And why we think it matters.
IBUs, or International Bitterness Units, are a reasonable measure of a beer's bitterness, but they don't tell the entire story - the amount of malt is also important. Malt adds sweetness to beer, while hops add bitterness and aroma. So, a lower gravity (lower alcohol) beer with the same IBUs as a higher gravity (higher alcohol) beer will taste more bitter because there is less malty sweetness to offset the hoppy bitterness. The ratio between these two aspects - the bitterness unit to gravity unit - is BU:GU.
In general a BU:GU of 0.5 is considered balanced. Greater than 0.5 is hop forward, and less than 0.5 is malt forward.
FOOD
We have teamed up with Trail Bend Taproom - literally right next door - to provide you great food options. You can order directly from your table using their QR code or order ahead of time here.
Other outside food is welcome as well.
Join us on Sundays for racing!
Sunday...Sunday...Sunday!
Come enjoy a beer - or three - while you watch the most recent MotoGP and Formula 1 races. Additional details will be posted every Sunday on our Instagram and Facebook pages.
The team will be out pouring beers at the following beer fests this summer:
We will be partnering with Watershed Pub & Kitchen for their Convergence event on Wednesday, 8/31, from 6p-9p benefiting Childhaven.
Come enjoy great food and beer pairings and learn more about Childhaven's work in the Seattle area.
WHAT IS PINTS FOR PURPOSE™?
Pints for Purpose™ is one way Wheelie Pop Brewing is giving back to our community. For these events, we will donate $1 for every pint sold to that night's targeted organization. To get your organization on the calendar, or to nominate a favorite organization, please reach out to molly@wheeliepopbrewing.com.

UPCOMING PINTS FOR PURPOSE™ NIGHTS
Wednesday, 8/24: SAFE Horse Rescue
Wednesday, 10/5: Whittier Elementary PTA
Wednesday, 10/12: Friends of Whitman Music
If you know of an organization that would like to participate, please let us know!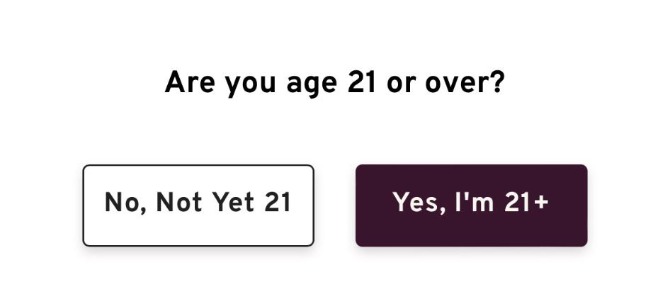 Order cans, kegs, and merchandise to pick-up
Store is open 24 hours but pick-up hours are included at Check Out
Wheelie Pop Brewing is owned by two friends, Jeremy and Mark, and their families. The two of them met through their sons, and quickly became friends - spurred by their shared love of motorcycles, racing, and beer.
Where did the name Wheelie Pop come from? Their boys used to call wheelies 'wheel pops' back in preschool and they thought it would make a fun name.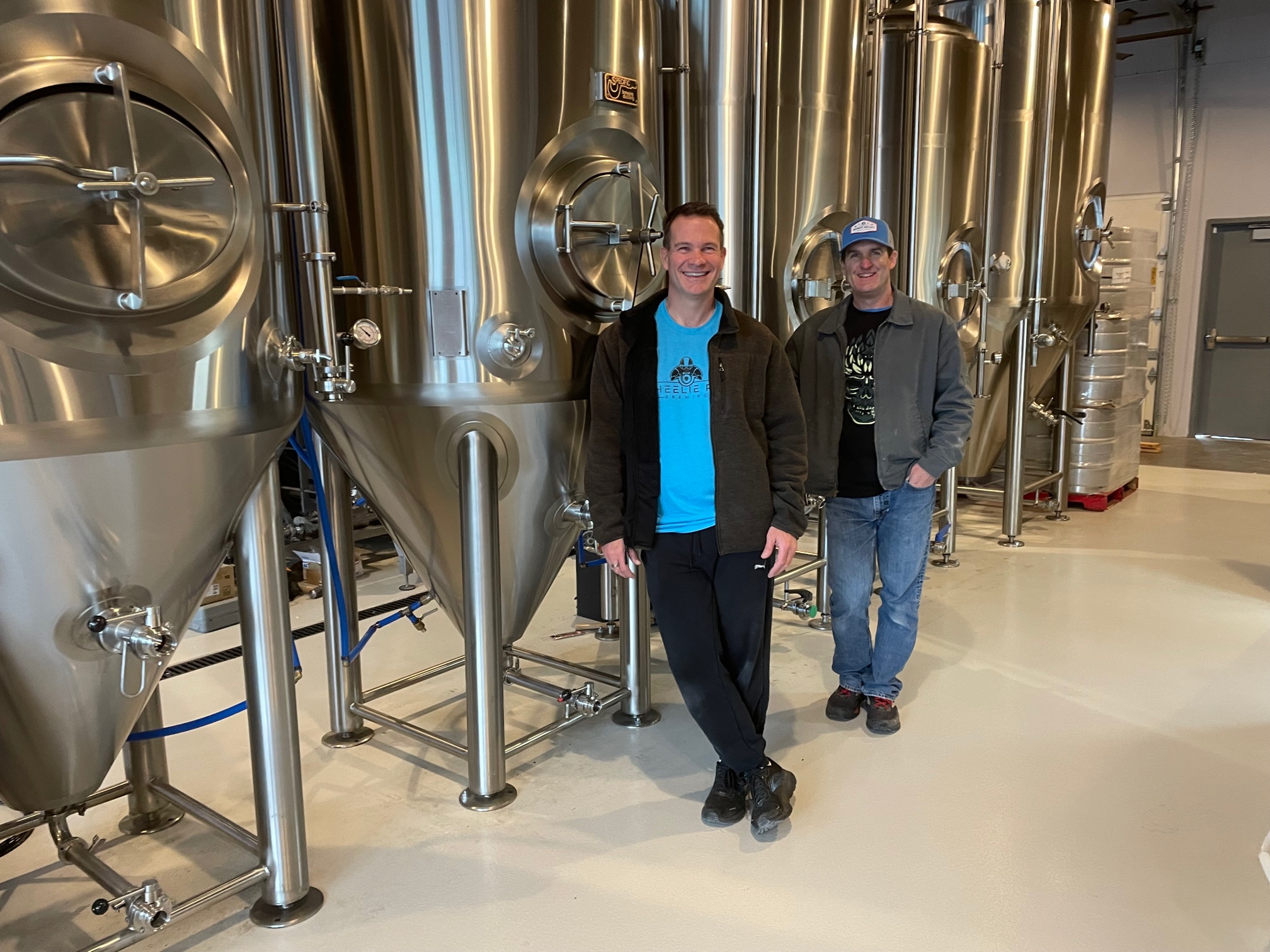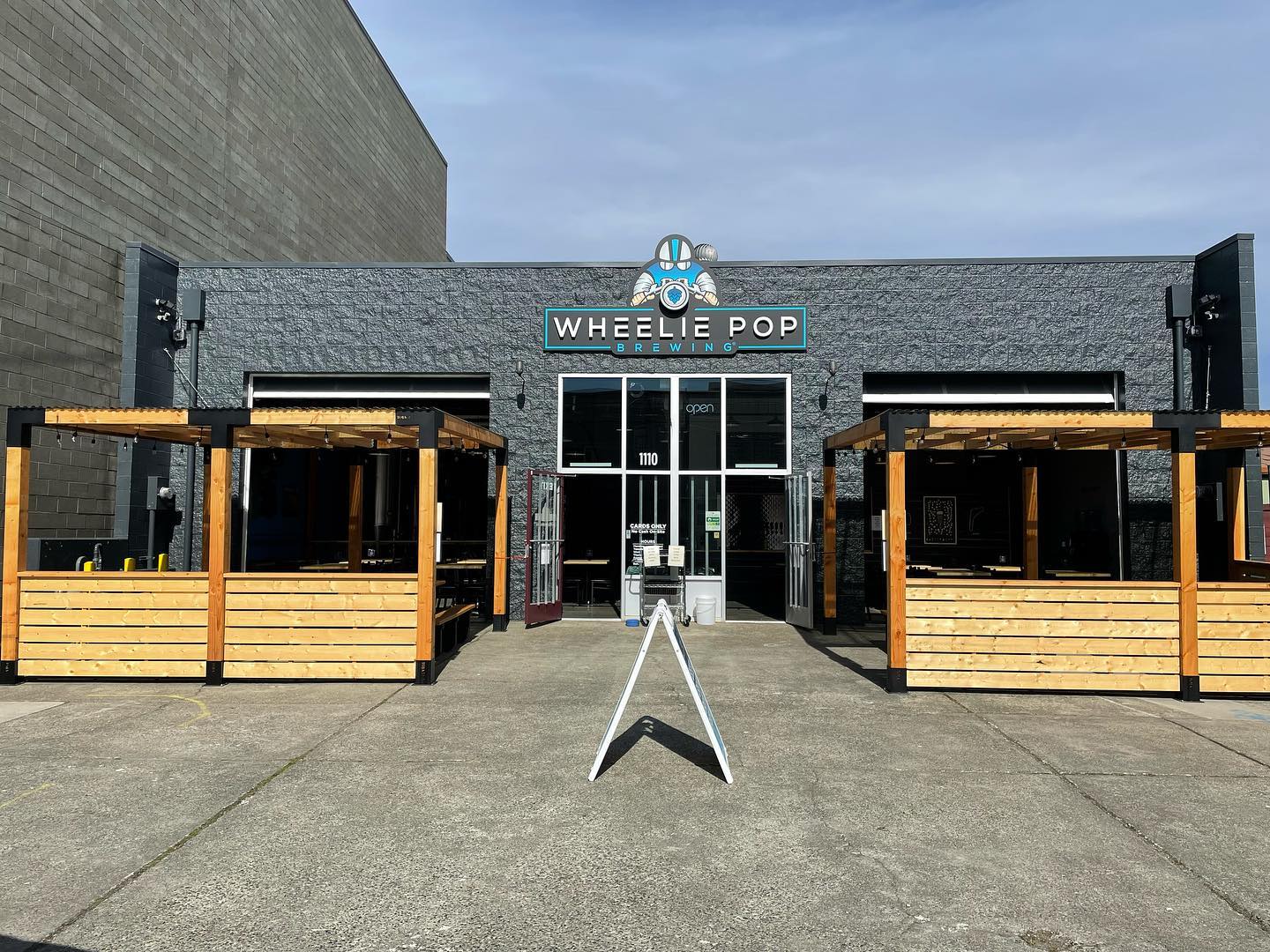 We are currently staffed up but always looking to connect with potential team members! If you are interested, please email molly@wheeliepopbrewing.com.
Are you kid and dog friendly?
Yes! We have non-alcoholic drinks and a small assortment of snacks on the menu for the kids and water bowls and dog treats for the fur-kids. We are not a 'biker bar', but look forward to welcoming the Seattle community at large.
Do you have outdoor seating?
Yes! We currently have both indoor and outdoor seating options. Our outdoor space is covered to keep you dry.
Do you have food available onsite?
We have a small selection of snacks available (chips, peanuts, etc.). You are more than welcome to bring food in from anywhere - or order from our neighbors at Trailbend Taproom from the QR code on your table. There are also a collection of food trucks in the district on most nights.
Do you donate to local not-for-profit organizations?
We love being able to give back to our community. Please reach out to molly@wheeliepopbrewing.com for donation requests We are happy to donate a gift card for silent auctions or discuss potential other ways to support.
How do I get Wheelie Pop Brewing at my restaurant?
Who can I contact about hosting an event?
Please reach out to molly@wheeliepopbrewing.com to discuss potential events. Our indoor space seats 49 but we also have great outdoor seating that's perfect for the upcoming months!