OUR BEERS
We create innovative, flavorful, and inviting beers. The majority of our grains and hops are North American grown, with a preference for those produced in the Pacific Northwest. Regardless of European, English, or American beer style, we select and blend these high-quality, local ingredients to achieve our flavor profiles. While we love the Old World malts and hops and use them on occasion, we're committed to primarily using local and sustainably produced ingredients in an effort to make our business as sustainable as possible. Our English-style Stout or Italian Pilsner may not be completely traditional, but they are definitely tasty!
Description: A medium bodied NE-style (or hazy) IPA. It has a soft and creamy mouthfeel with just enough bitterness to keep it from being too sweet. The soft and mild malt body is the perfect canvas for huge hop flavors and aromas of citrus, tropical fruit, and stone fruit - specifically candied cherry and raspberry. Soft, smooth, and juicy - like a hazy should be!
Name: All the clever hazy names are taken. That or maybe we're not clever. This is the best we could come up with!
Malt: Pilsner, 2-Row, Flaked Oats
Hops: Citra, HBC630, Idaho 7
Deets: 6.8% ABV, 26 IBU, 3.2 SRM, 0.41 BU:GU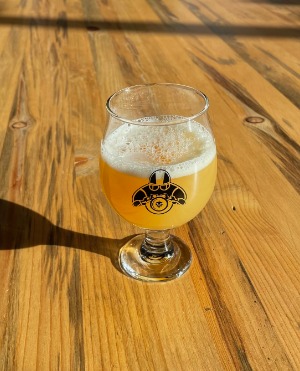 Description: A light to medium bodied West coast style Pale Ale with a moderate bitterness on the finish. The crisp yet bready malt body is supported by prominent notes of berries, grapes, and citrus and backed by a mild earthiness. Not just a low-ABV IPA, this is an easy drinking and refreshing pale ale!
Name: Sticking with the dog-themed pale ale names, we love their crazy bursts of energy!
Malt: Pale, Vienna, Pilsner
Hops: Nelson, Loral
Deets: 5.6% ABV, 33 IBU, 4.5 SRM, 0.61 BU:GU

Description: West coast style IPA with a light to medium body, moderate bitterness, and prominent notes of berries, citrus, and tropical and candied fruit, all supported by a bit of pine spice. Very smooth and easy to drink!
Name: An ode to Jeremy the Grumpy Brewer's favorite metal band.
Malt: Pilsner, 2-Row, Vienna
Hops: Comet, El Dorado, Mosaic
Deets: 6.9% ABV, 50 IBU, 3.4 SRM, 0.80 BU:GU
Description: A big, rich, and complex Porter fermented with lager yeast. It exhibits notes of dark chocolate, toffee, caramel, and dried fruit. Creamy and smooth!
Name: Baltic Porters originated in the region around the Baltic Sea and Rasa means race in Russian.
Malt: 2-Row, Vienna, Munich, Dark Munich, Crystal 120, Chocolate, Chocolate Rye, Melanoidin
Hops: Magnum, Adeena
Deets: 8% ABV, 33 IBU, 27 SRM, 0.42 BU:GU
Party Your Hasselhoff Marzen
Description: German-style Marzen (amber lager) using 100% local malt from Skagit Valley Malting. Rich, bready, toasty, delicious! Restrained bitterness with a relatively dry finish.
Name: Germans love The Hoff. We love German beer. Everybody loves the Hoff! It's a perfect match!
Malt: SVM Opera Pils, Super Vienna, Munich, Xtra Dark Munich
Hops: Tradition, Adeena
Deets: 5.9% ABV, 21 IBU, 10.4 SRM, 0.38 BU:GU
Galactic Border Patrol Cold IPA
Description: 2022 Washington Beer Awards bronze medal winner (India Pale Lager Category). A light to medium body IPA fermented with lager yeast. Very crisp and clean with moderate bitterness. Big hop aroma/flavors of grapefruit, tangerine, and berries with a mild dankness. Crisp, hoppy, and flavorful!
Name: Named after the video game in the epic beer movie Strange Brew!
Malt: Pilsner, Vienna & Flaked Rice
Hops: Strata, Mosaic, & Ekuanot
Deets: 6.8% ABV, 43 IBU, 3.1 SRM, 0.74 BU:GU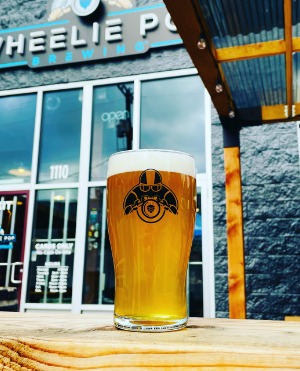 Description: West coast style IPA with a slightly sweet yet clean and crisp malt character. Medium body and moderate bitterness to offset the sweet. Big hop aromas/flavors of stone fruit and berries (cherry and raspberry) with a hint of earthiness. Crushable despite the ABV!
Name: Great song, and summer is over.
Malt: Pilsner, Vienna
Hops: HBC630, Mosaic, Idaho 7
Deets: 7% ABV, 51 IBU, 3.4 SRM, 0.81 BU:GU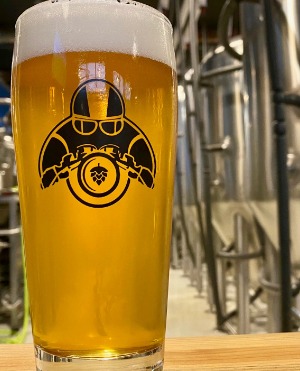 Description: American-style amber ale with bread, toast, and caramel malt character. Washington hops provide citrus and earthy notes.
Name: Named after Ascari corner at the legendary Monza race circuit in Italy.
Malt: Pale, Vienna, Munich, Crystal 80 & 120, Chocolate Rye
Hops: Willamette & Loral
Deets: 5.4% ABV, 30 IBU, 11 SRM, 0.65 BU:GU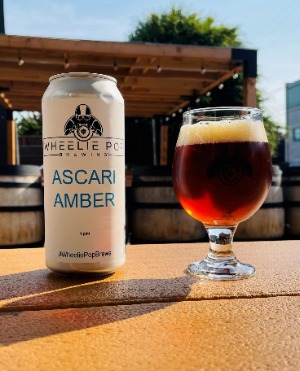 Description: Our "flagship" IPA – west coast(ish) style with a slight haze, a light to medium body, and a soft mouthfeel. The low to moderate bitterness accentuates the hop derived grapefruit and citrus flavors and aromas. Balanced and crushable.
Name: Named after a corner at Willow Springs Raceway. No rabbits were harmed in the making of this IPA!
Malt: Pilsner, White Wheat, Flaked Oats
Hops: Strata, Citra
Deets: 6.6% ABV, 43 IBU, 3.0 SRM, 0.73 BU:GU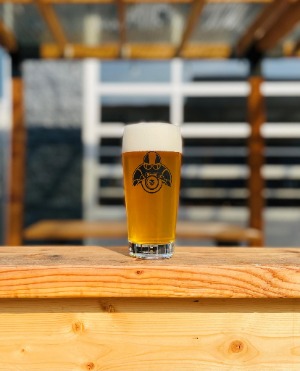 Description: A contemporary American all malt pilsner using 100% North American ingredients. Bread and water cracker malt character with a moderate bitterness and a slightly fruity finish.
Name: Named after one of our great regular customers who reps our pilsners like no other.
Malt: US pilsner (2 types)
Hops: Adeena & Loral
Deets: 5.0% ABV, 28 IBU, 2.6 SRM, 0.63 BU:GU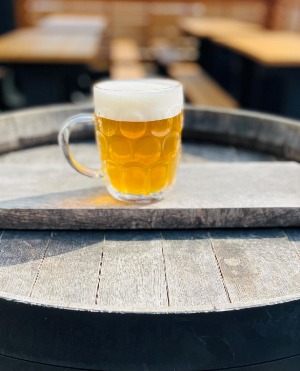 Power Slide Oatmeal Stout
Description: An English-style oatmeal stout. No, stouts don't have to be 6%+ ABV! Rich, bready, roasty, with a bit of chocolate and coffee. Smooth mouthfeel, yet crushable.
Name: Powerslides on motorcycles are great fun – until they aren't!
Malt: Vienna, Melanoidin, Crystal 80, Roasted Barley, Chocolate, Flaked Oats,
Hops: Any smooth bittering hop
Deets: 4.9% ABV, 24 IBU, 37 SRM, 0.50 BU:GU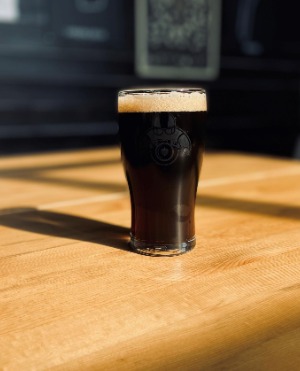 Description: West coast style double IPA (or Imperial IPA for the fancy pants). Yellow to gold in color. Medium body with a malty sweetness that is balanced by the substantial bitterness. Balanced is key. Grapefruit, citrus, and pine courtesy of the hops.
Name: Named after a race track straight in Europe. Jeremy can't remember which one. Sounds cool anyway!
Malt: Pilsner, Vienna, Munich, Brumalt
Hops: Nelson, ADHA1624, Amarillo
Deets: 8.8% ABV, 63 IBU, 4.6 SRM, 0.80 BU:GU
Description: A rich and malty Bavarian-style wheat beer. Our version is pale with a bread and bread crust malt character supported by yeast-driven notes of banana and minor clove. A bit like boozy banana bread!
Name: Nurburgring – wildest race track in the world.
Malt: Pilsner, Wheat, Munich, Vienna
Hops: Adeena
Deets: 7.7% ABV, 26 IBU, 4.7 SRM, 0.38 BU:GU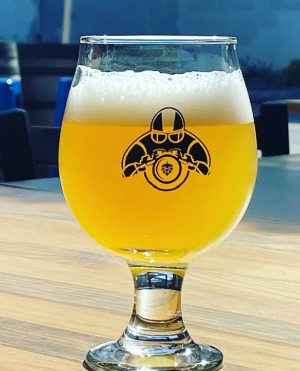 Description: You don't like beer? That's OK we have you covered! We brew a neutral seltzer base in-house and then you choose any of our Torani flavored syrups to add. Easy!
Name: It's an Italian Soda, but with alcohol (no cream - we tried it and it was not good!)
Malt: Pure Cane Sugar fermented into alcohol
Hops: None
Deets: 6.2% ABV; 10 oz. size only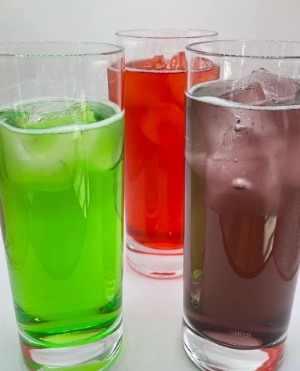 Description: We also have Prosecco and Moscato (sweeter) for the non-beer lovers.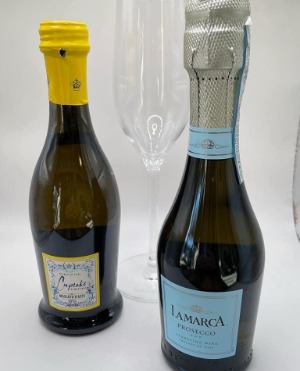 Still More Options!
Rotating Hard Cid
er:

L

ocally made ciders available in cans or on tap
Non-Alcoholic
: Coke, Diet Coke, Sprite, and Italian sodas (you choose the flavoring)
Kegs
Looking to get a keg of Wheelie Pop Brewing's current releases?
We generally offer 1/6 BBL (40 pints) and 1/2 BBL (124 pints) of any beer currently on tap.
Standard prices are $95 for 1/6 BBL and $185 for 1/2 BBL + a $100 refundable keg deposit
(kegs must be returned within 14 days unless alternative arrangements are made).
Additional charges may apply for specialty beers.
Email sales@wheeliepopbrewing.com for more information or order directly through the STORE link above
WHEELIE POP PROTOTYPE SERIES
Prototype Series beers are our small batch, limited quantity, and often experimental beers that we release periodically, either on-draft or in bottles. They may be barrel-aged, bottle conditioned with "Brett", a new beer style for us, or general experiments in flavor profiles or fermentation regimes. They'll always be interesting, full of flavor, and exclusive.
WHAT IS BU:GU? And why we think it matters.
IBUs, or International Bitterness Units, are a reasonable measure of a beer's bitterness, but they don't tell the entire story - the amount of malt is also important. Malt adds sweetness to beer, while hops add bitterness and aroma. So, a lower gravity (lower alcohol) beer with the same IBUs as a higher gravity (higher alcohol) beer will taste more bitter because there is less malty sweetness to offset the hoppy bitterness. The ratio between these two aspects - the bitterness unit to gravity unit - is BU:GU.
In general a BU:GU of 0.5 is considered balanced. Greater than 0.5 is hop forward, and less than 0.5 is malt forward.
FOOD
We have teamed up with Trail Bend Taproom - literally right next door - to provide you great food options. You can order directly from your table using their QR code or order ahead of time here.
Other outside food is welcome as well.
Wheelie Pop Trivia Championship, Season 1
Every Thursday at 6:30 PM in the taproom - hosted by Head in the Clouds Trivia.
Season 1 starts January 5 and runs through March 30.
Form a team and collect points throughout the season.
Weekly prizes for top finishers, and larger prizes for the top 3 season finishers!
Join the season at any time!
Season Point Structure (awarded weekly): 1st - 6 points, 2nd - 5 points, 3rd - 4 points, 4th - 3 points, 5th - 2 points, Remaining Teams - 1 point. Team names must remain the same throughout the season. 6 person max. per team.
Vinyl Night
Wednesdays from 6:30 to 9 PM in the taproom.
Bring in your own wax or choose one from our collection! Have a beer and listen to some interesting music on the best format available.
WHAT IS PINTS FOR PURPOSE™?
Pints for Purpose™ is one way Wheelie Pop Brewing is giving back to our community. For these events, we will donate $1 for every pint or flight of 4 sold to that night's highlighted organization. To get your organization on the calendar, or to nominate a favorite organization, please reach out to molly@wheeliepopbrewing.com.

UPCOMING PINTS FOR PURPOSE™ NIGHTS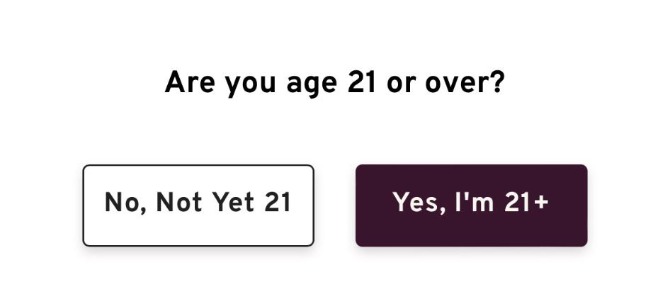 Order cans, kegs, and merchandise to pick-up
Store is open 24 hours but pick-up hours are included at Check Out
Wheelie Pop Brewing is owned by two friends, Jeremy and Mark, and their families. The two of them met through their sons, and quickly became friends - spurred by their shared love of motorcycles, racing, and beer.
Where did the name Wheelie Pop come from? Their boys used to call wheelies 'wheel pops' back in preschool and they thought it would make a fun name.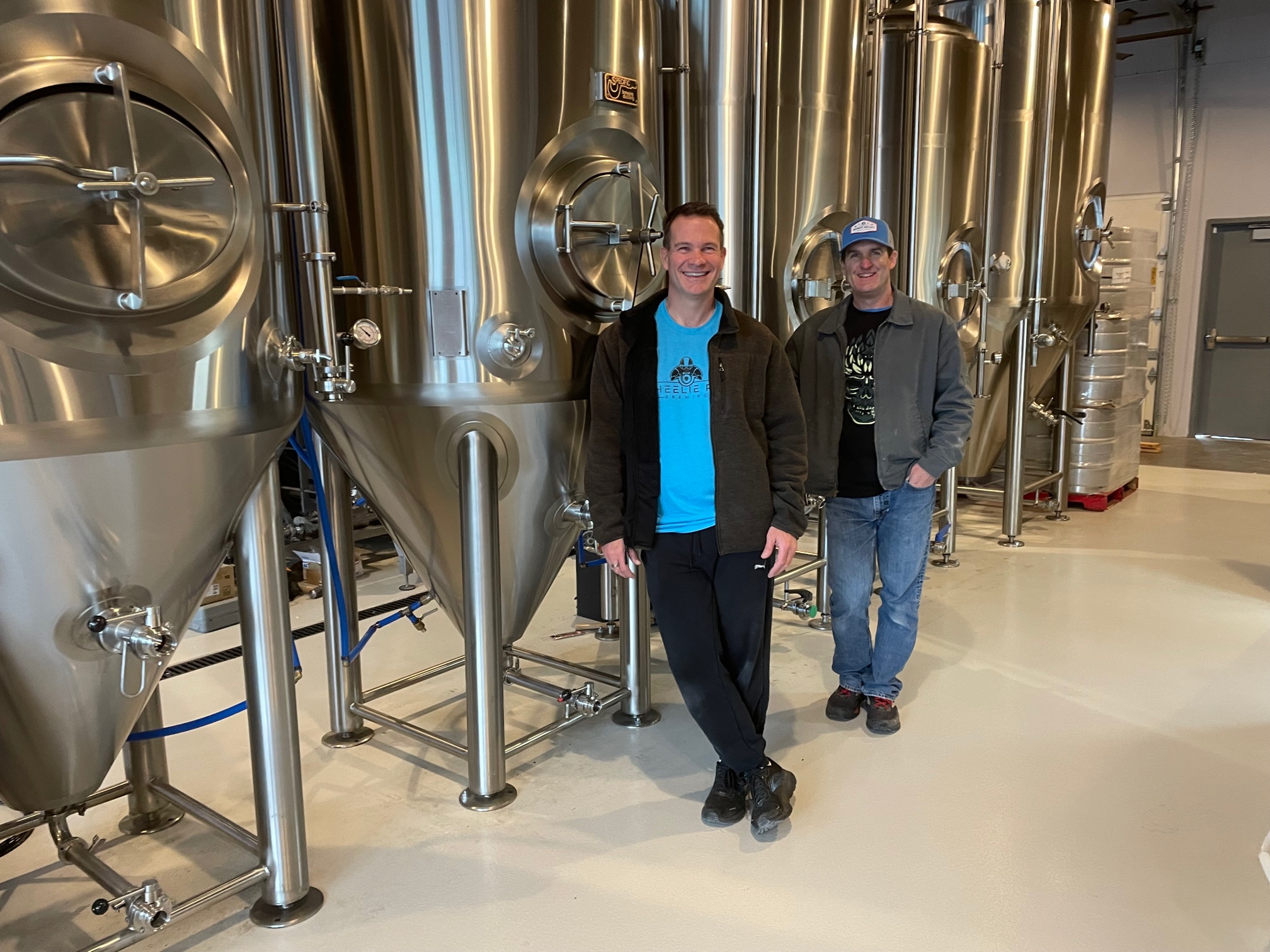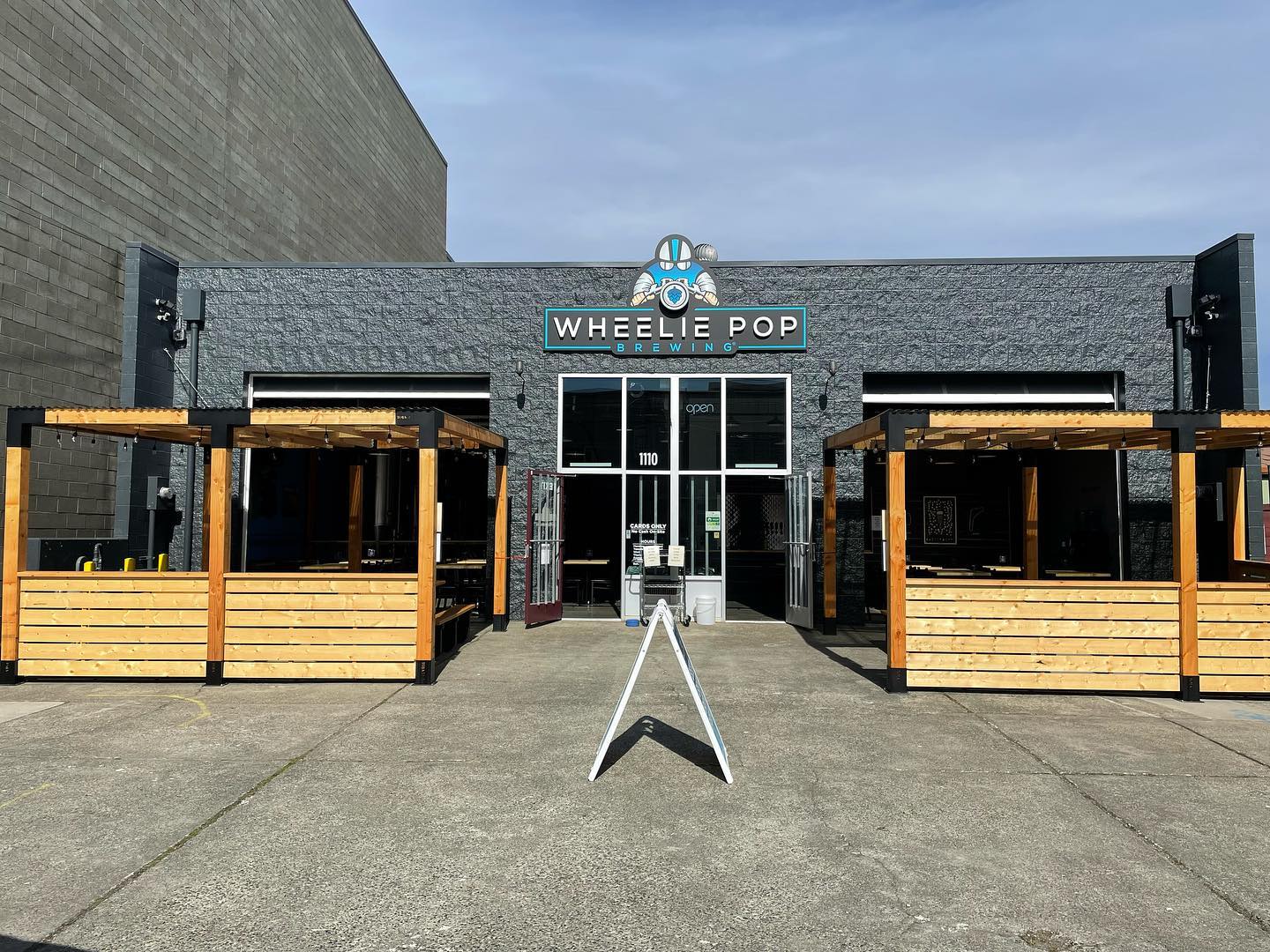 We are currently staffed up but always looking to connect with potential team members! If you are interested, please email molly@wheeliepopbrewing.com.
Are you kid and dog friendly?
Yes! We have non-alcoholic drinks and a small assortment of snacks on the menu for the kids and water bowls and dog treats for the fur-kids. We are not a 'biker bar', but look forward to welcoming the Seattle community at large.
Do you have outdoor seating?
Yes! We currently have both indoor and outdoor seating options. Our outdoor space is covered to keep you dry.
Do you have food available onsite?
We have a small selection of snacks available (chips, peanuts, etc.). You are more than welcome to bring food in from anywhere - or order from our neighbors at Trailbend Taproom from the QR code on your table. There are also a collection of food trucks in the district on most nights.
Do you donate to local not-for-profit organizations?
We love being able to give back to our community. Please reach out to molly@wheeliepopbrewing.com for donation requests We are happy to donate a gift card for silent auctions or discuss potential other ways to support.
How do I get Wheelie Pop Brewing at my restaurant?
Who can I contact about hosting an event?
Please reach out to molly@wheeliepopbrewing.com to discuss potential events. Our indoor space seats 49 but we also have great outdoor seating that's perfect for the upcoming months!